Posted by Bailey in Random | 57 Comments
Once Upon a Read-a-Thon Mini Challenge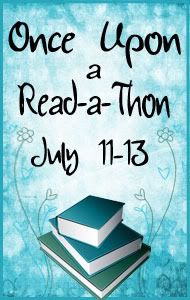 Hey everyone! I am very excited to be hosting a mini challenge for the Once Upon a Read-a-Thon! There are so many YA books with mythology in them, that I decided to do a challenge based on that common theme.
There will be two winners today. The winners will each get to choose from four mythology books that I have in my giveaway pile. They include an ARC of Die for Me by Amy Plum, an ARC of Wildefire by Karsten Knight, Starcrossed by Josephine Angelini, Darkness Becomes Her by Kelly Keaton. That sounds awesome, right?? You can post your response to the questions on your blog, twitter, or facebook. Winners will be selected at random from each linky after the read-a-thon ends on July 13th at 11:59 p.m. Make sure to answer both questions and put your link to the answers in the linky below Question 2.


Mini Challenge Question 1:
What is your favorite type of myth (Greek, Roman, Egyptian etc)?
Mini Challenge Question 2:
What is your favorite book with some type of mythology in it?